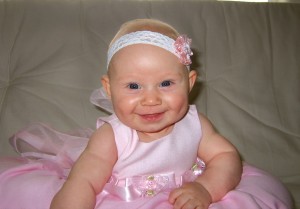 Imagine Labor Pain & Labor Contractions Discomfort

ELIMINATED

with The Painless Childbirth Program!
Labor pain does not have to be scary or create anxiety and fear when you use the Painless Childbirth Program. Many cultures around the world experience little or no labor pain during childbirth. When you employ labor pain management in the birth of your child, the discomfort of labor pain contractions is eliminated. The fear and that gut wrenching scary feeling of labor pain are gone too, and your child can be born without drugs and trauma. When you learn the Painless Childbirth Audio Program for painless childbirth, then labor pain is eliminated from your birthing process. Why Not enjoy the months of being pregnant, as you should, when you are employing the Painless Childbirth program. Order Now, Start now.

ELIMINATE

FEAR

& DISCOMFORT OF LABOR

PAIN

WITH PAINLESS CHILDBIRTH AUDIO PROGRAM

And guess what? The labor contractions period and discomfort is dramatically reduced, typically in this course, my clients have only experienced 1 to 3 hour contraction period and no labor pain, only feeling pressure, for their first child, along with easier breast feeding without the discomfort. Why not use the Painless Childbirth Program?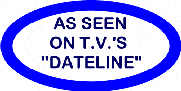 Studies have shown that a child delivered in stress free, trauma free, painless natural childbirth, have higher IQ's and fewer problems both physically and mentally in their lives. … JAMA
Years of conditioning to young girls in our western society has engrained the belief that child birth is long and painful with horrible labor pain. How many women, during your own growing up, have told you horror stories about long labor pain suffering? Yet in many cultures, the woman is working in the fields, and takes a break to have child birth assisted by a midwife and then returns to her work leaving the care of the baby to an elder or midwife, with very little discomfort or labor pain.
When you employ the

self hypnosis birthing techniques in the Painless Childbirth Audio Program, you are wide awake and fully aware of everything during the birth of your child. We like to start working with you in your seventh month and continue to the birth of your baby. We also teach your husband or birthing coach how to help you in utilizing the Painless Childbirth program.

PAINLESS CHILDBIRTH ELIMINATES THE FEAR OF LABOR PAIN


Other benefits of utilizing the painless childbirth program include minimizing or eliminating an episiotomy, When your muscles and body are completely relaxed, your body is able to accommodate the size of your baby. Do you think God would create your body so that it would require you to be cut open by the doctor to accommodate your baby? Another benefit is rapid recovery after your birth. Again, as I mentioned, your body is relaxed and you are enjoying a wonderful childbirth experience. The stress, fear, and labor pain that exhaust you is gone and allows you to have an incredible bonding process with your child. Also, there is no fear throughout the pregnancy due to your knowledge that you are in control of your body. Elimination of post-birth or postpartum depression is again reduced by the reduction in stress, fear, and labor pain. The program also allows discomfort free and painless breast feeding & nursing, I have been told, but of course never experienced, that initial nursing and breast feeding can be extremely painful. When using the Painless Childbirth program, we provide glove anesthesia to this area of your breasts so, again the complete childbirth is enjoyable.

CLICK TO DOWNLOAD PAINLESS CHILDBIRTH BROCHURE
This program CAN be used in conjunction with and to supplement other birthing methods such as Bradley, La Maze, Yoga, or Water birth. And, in fact, many women combine techniques to achieve the best possible experience for their childbirth and reduction of labor pain. We have had many women use the water birthing and yoga techniques combined with the Painless Childbirth program. Quite a few OB/GYN Doctors are now recommending our program as it makes their job easier due to a lower stress factor and reduction in labor pain during the delivery environment. Labor pain management will complement the assistance from your Midwife or Douala, if you have employed one of these very knowledgeable birthing professionals.

YOU HAVE CONTROL OVER YOUR MIND

. LEARN HOW TO USE IT.
THIS PROGRAM IS DOCTOR APPROVED FOR REDUCTION O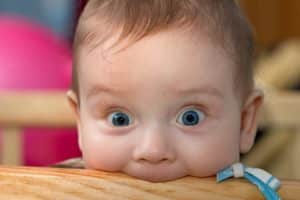 F LABOR PAIN!
(In addition to removing labor pain discomfort, you will learn self hypnosis and pain management which is useful for the rest of your life.)
YOUR MIND IS THE MOST POWERFUL PART OF YOU!
ORDER YOUR PROGRAM TODAY! USE IT, AND LEARN TO REDUCE YOUR LABOR PAIN!

(* If you would like to start the Painless Childbirth Audio Program, but do not have the finances to participate,
Please contact our office, we can help. It is important that you use this program for the benefit of you and your baby.
Copyright MMX Growth Enrichment Center, Mark E. Wilkins, Creator of Painless Childbirth Audio Program
PRIVACY POLICY | DISCLAIMER | LABOR PAIN | AFFILIATE PAGE